8 Hours Island Tour
It was our fifth day in Phuket we went for Island tour. We booked Seastar Tours that we found from one of their third party agents that was offered by one of our Grab Driver.
There are so many options of packages according to prices where to sail in this Island tour. See below map for a guide.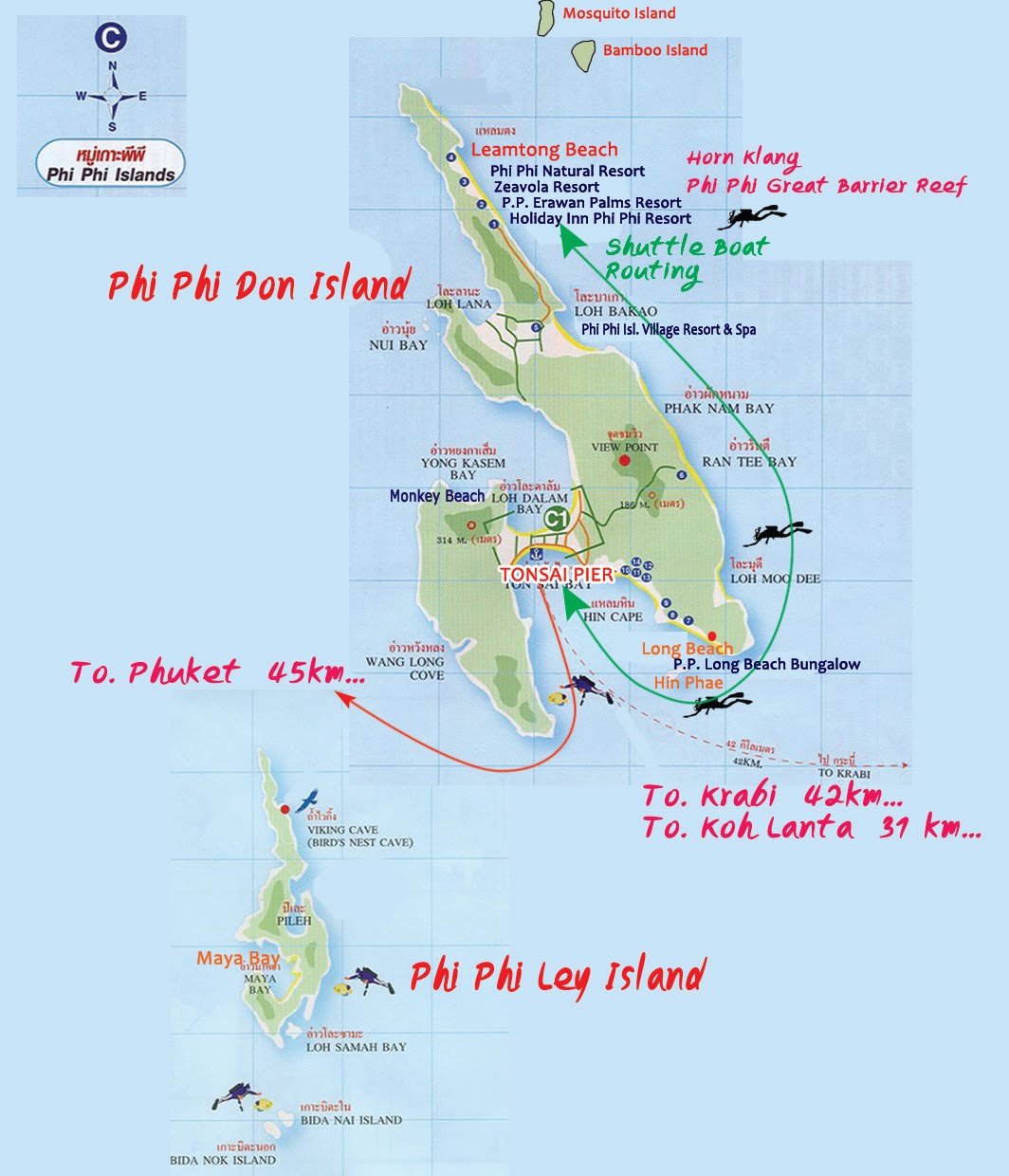 We were picked up at earliest 7:30 in the morning from our hotel in a van type vehicle together with other tourist. They dropped us at Royal Marina Phuket which is very beautiful all the way from the entrance of it. They offered snacks and light breakfast to welcome us. You will be surprised by the amount of people wants to go Island Hopping. We waited like more or less an hour to wait all the hoppers to settle and they started the short briefing before boarding the boats.
The activities we had in Island Hopping
First stop was Maya Bay in Phi phi Islands ?

 As usual the Island is so packed, you will be given certain time to explore Maya Bay and to take pictures. We brought the drone with us to get some aerial videos of these Islands in Phuket but unfortunately it is not allowed to fly. We first try to fly the drone in Maya bay and we were not aware that there were island police on post that will catch you and ask you to erase the footages recorded, we were surprised by that and did not do it again.

 Second tour is at Viking Cave ? Inside of this cave is the remains of sail boats used by Vikings to travel around asian waters. They used the cave as hideout from the bad weather.
Third tour is the Monkey Beach ? Don't get to close to the monkeys as sometimes they are unpredictable so keep a safe distance!
Third Stop is snorkeling at Koh Phi Phi? At my second week of pregnancy that time I didn't know yet that we were pregnant. It is a gift from my birthday. So blessed! The fishes are so colourful as well as the corals. It was a fun swim with the gaggles and fins.
Fourth stop is Lunch at Arida Restaurant in Phiphi? This Island is all Muslim Residents and they served food according to Halal Standards. The food was good and the place is so refreshing.
Fifth and final stop is at Bamboo Island? The island is so beautiful and as you noticed there are some dead trees. These are ruins remains untouched from the devastating Tsunami that wiped out some of Southeast Asian countries including Thailand last December 2004.
More about this blogs the links you may visit:
Tour Package we used http://www.seastarandaman.net/?page_id=49
The Royal Marina Phuket  https://www.royalphuketmarina.com/
My youtube vlog for this travel https://www.youtube.com/watch?v=U2mYZcB3usI
QUOTES TO PONDER:
? Photography
"When words become unclear, I shall focus with photographs. When images become inadequate, I shall be content with silence."– Ansel Adams
? Travel
"Be fearless in the pursuit of what sets your soul on fire." – Jennifer Lee
❤ Hope you enjoy my photography below ❤
[envira-gallery id="1033″]